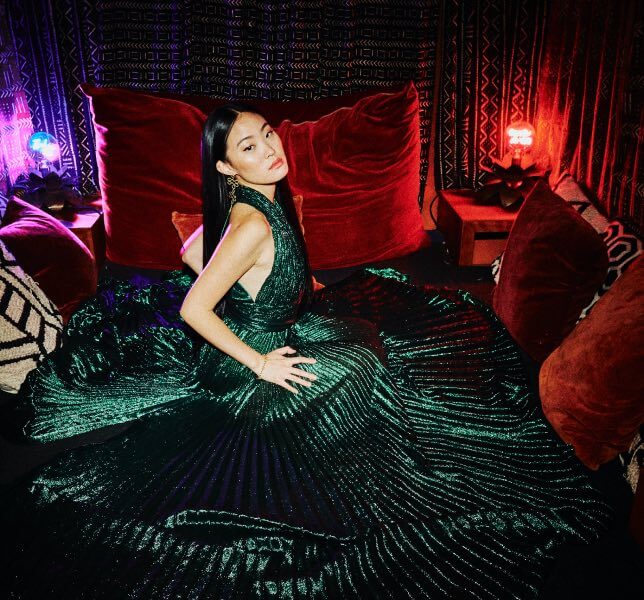 The CSD Holiday Gift Guide
The lights are up, the carols are playing, and there's a faint whiff of mulled wine in the air. The holidays are coming and it's never too early to start thinking about gift shopping. Although we have all year to think about it, there's always a shock to the system when November rolls around, as we struggle to find the perfect presents for our loved ones. Hints are left, questions are asked, and lists are exchanged but if you're looking for a unique find this Christmas, we have the gift edit for you.
Vintage designer clothing and accessories not only offer a sustainable way to do your Christmas shopping this year (as well as being more cost-effective), it also provides thoughtful and, at times, rare gifts that are typically hard to come by. In a world where our carbon footprint is an ever growing concern, you can shop guiltfree and be proud of contributing to the cause of more ethical consumerism. Whether it's a vintage Gucci bag, vintage designer jewellery or pair of iconic Jimmy Choo shoes, you'll earn some serious brownie points this year for selecting the most stylish offerings for the fashionista in your life. Not sure where to start? We've got you covered.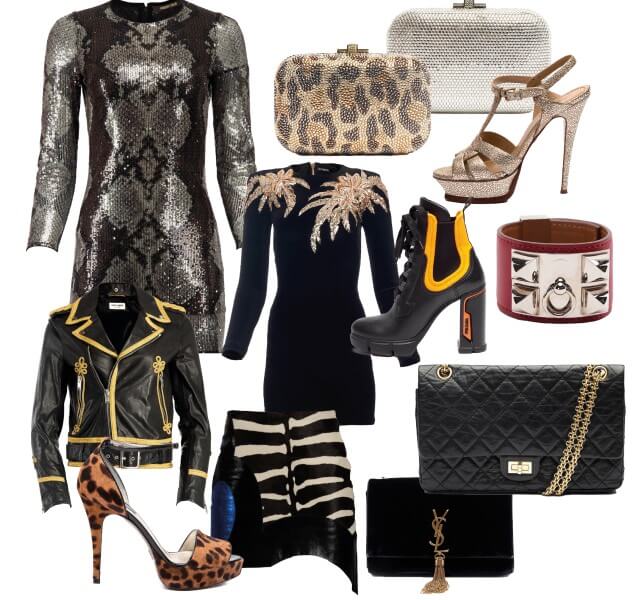 For the Party Animal
As the life and soul of any get-together, this social butterfly always has a statement dress and killer accessories on stand-by. Her eye for style pairings is unrivalled and her love of vintage designer clothing elevates her outfits beyond the latest catwalk looks. With a penchant for shiny finds and rare, one-of-a-kind pieces, she's as well-known for her unique style as her stamina for all-night dancing. Opulence and elegance is a perfect place to start in the form of this gold used Gucci bag or Lanvin Glass & Crystal Pendant Necklace to give her outfit a statement finish. No party wardrobe would be complete without a go-to LBD to see her through those last-minute invites. A Christian Dior mini or Ellie Saab cocktail dress are stand-out choices that will no doubt be the talk of the party. As for the finishing touches, an Ethan K cardholder to house the plastic or a fabulous pair of dancing shoes will always go down well – think YSL's Tribute sandals or classic vintage Chanel Camellia platforms to ensure her satirical star continues to shine well into the New Year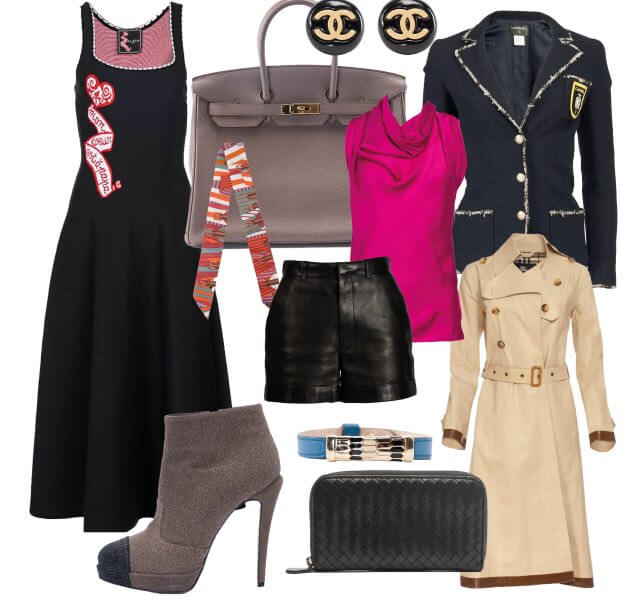 For the Homebody
As the nights draw in and the temperature drops, this homebody craves cosy evenings by the fire with a cashmere blanket and a good box set. An introvert at heart, she's happiest at home alone or with loved ones, cooking seasonal favourites with her favourite playlist on. To create a nourishing atmosphere she loves nothing more than scented candles, fresh flowers and warming hot water bottles to hug over a glass of Pinot or a comforting cup of tea. But just because she swaps her stilettos for her slippers doesn't mean she wants to compromise on style. Restricted fits and fiddly fastenings are out as she craves looser silhouettes, button-up cardis (this Balmain shirt is an ideal alternative) and flowy wide-leg trousers to lounge in. Think luxurious fabrics (like a Joseph cashmere sweater or Racil silk trousers), chic yet comfortable accessories (these vintage Chanel earrings are perfect) and low maintenance footwear (in the form of Charlotte Olympia's Lol Kitty Flats) for a polished yet low-key look she can sashay around the house in. For the homebody who still likes to keep up with her correspondence, this Hermes Envelope Pouch is sure to be top of her Christmas list this year.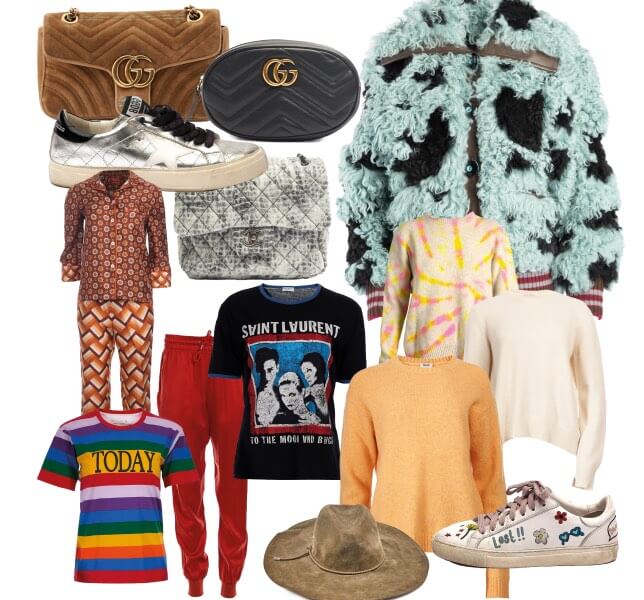 For...The Girlboss
A force to be reckoned with, this girlboss knows exactly what she wants and isn't afraid to get it. Ambitious to a fault with a determination like no other, she thrives on setting goals, meeting deadlines and manifesting her dreams. She considers vintage Chanel an investment and sees the unique qualities in vintage designer clothing that sets her apart from everybody else. Often on the move with an endless to-do list, she'll appreciate a practical yet stylish tote like this Givenchy shopper to hold all of her work essentials or a Bottega Veneta wallet for her exclusive membership cards. Always running from the office to the bar, a Isabel Marant Etoile power blazer will see her through drinks with clients as well as dinner with her beau while these Stella McCartney sunglasses are the perfect accessory for that business trip she has coming up. Never one to miss an opportunity, she'll be sure to stick to her tight schedule with the help of a stunning Bvlgari 18K Gold watch, matching perfectly with the 18K Gold Circle Link Bracelet. Nothing will help your girlboss take on the world quite like used designer shoes and these Christian Louboutin classic So Kate pumps will ensure world domination in no time.