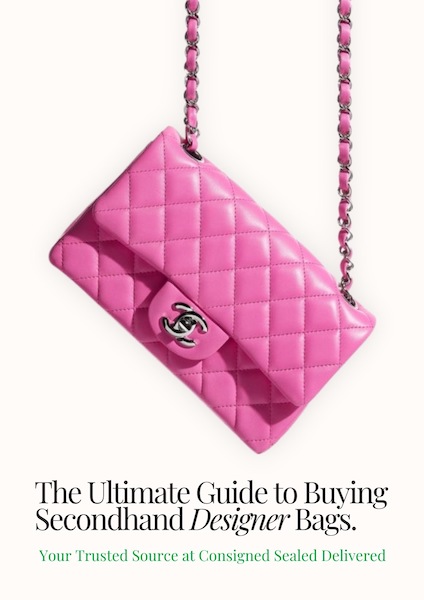 The Ultimate Guide to Buying Second-Hand Designer Bags: Your Trusted Source at Consigned Sealed Delivered
In the world of luxury fashion, owning a designer bag is a symbol of status, style, and timeless elegance. However, acquiring a brand-new designer bag often comes with a hefty price tag, with prices increasing every year – or even every couple of months for the super brand Chanel. Fortunately, there is a solution that allows fashion enthusiasts to indulge in their passion without breaking the bank – buying secondhand designer bags. If you're in search of a trusted source for preloved luxury bags, look no further than Consigned Sealed Delivered. With our vast selection of authentic, high-end designer bags, we provide a seamless and secure shopping experience both in-store and online.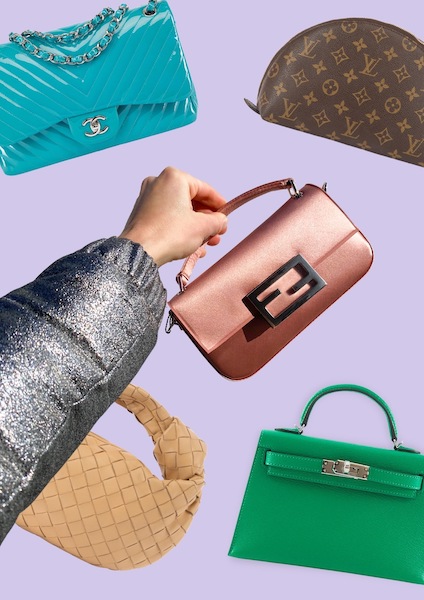 The Advantages of Buying Second-Hand Designer Bags

1.1 Unparalleled Value for Money
When you choose to buy secondhand designer bags, you gain access to exquisite pieces at significantly reduced prices compared to their brand-new counterparts. This presents an excellent opportunity to own a luxury bag from a renowned designer that might otherwise be financially out of reach.

1.2 A Wide Selection of Styles and Brands
At Consigned Sealed Delivered, we curate a diverse collection of secondhand designer bags, ensuring that fashion enthusiasts can find their desired style, brand, and design. From iconic classics to limited-edition releases, our inventory features an array of options to cater to every taste. CSD uploads new products every day, so there's always new inventory stocking the shelves of CSD's three London stores and website csd.shop.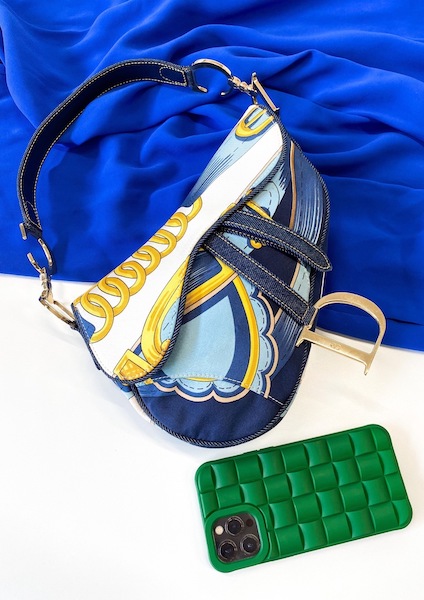 1.3 Unique and Discontinued Pieces
One of the most exciting aspects of buying secondhand designer bags is the chance to discover rare and discontinued pieces. Fashion evolves rapidly, and certain designs become coveted collectors' items over time. By exploring our collection, you may stumble upon hidden gems like vintage and limited edition preloved pieces that are no longer available in retail stores.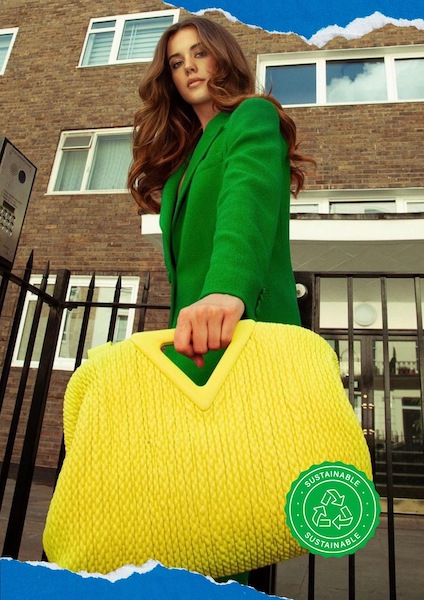 1.4 Sustainability and Ethical Fashion
Embracing the secondhand market contributes to sustainable fashion practices by extending the lifecycle of luxury items. Choosing preloved designer bags reduces waste and minimizes the environmental impact associated with the production of new bags. By opting for secondhand purchases, you actively participate in the ethical fashion movement, promoting a more responsible and conscious approach to consumption.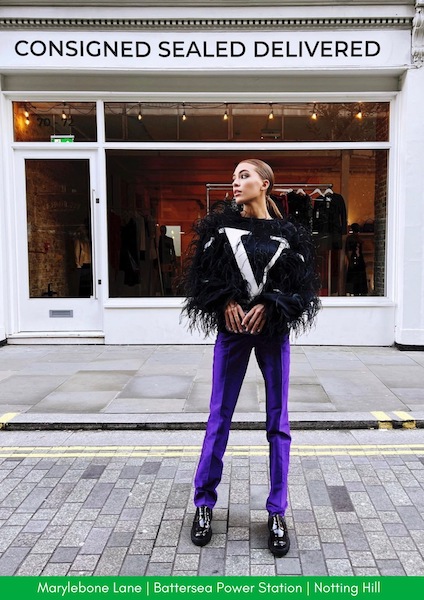 Why Choose Consigned Sealed Delivered?

2.1 Guaranteed Authenticity
At Consigned Sealed Delivered, we understand the importance of authenticity when it comes to luxury purchases. Our team of experts meticulously inspects and authenticates each designer bag that enters our inventory. By shopping with CSD, you can have complete confidence that the secondhand bag you receive is 100% genuine, ensuring the integrity and value of your investment.

2.2 Extensive Selection of Luxury Brands
Our commitment to offering a diverse range of luxury brands sets us apart. In addition to Chanel, we feature coveted names such as Louis Vuitton, Gucci, Hermès, Prada, and more. Whether you're searching for a preloved classic Gucci Marmont, a coveted Hermès Birkin, or an iconic Louis Vuitton Speedy, our selection caters to various preferences and styles.

2.3 Impeccable Condition and Quality
We take pride in the condition and quality of CSD's secondhand designer bags. CSD's meticulous inspection process ensures that each bag meets our stringent standards before being made available for sale. While these used bags may have had a previous owner, you can expect them to be in excellent condition, allowing you to enjoy luxury at a fraction of the retail price. And when a preloved bag does display minor signs of wear, CSD meticulously describes their appearance in the unique condition guide of every item and offers a 14-day return window on all purchases. Within the UK, shipping for returns is free as well!

2.4 Transparent Descriptions and Product Information
At Consigned Sealed Delivered, we provide detailed descriptions and high-resolution images for each designer bag in CSD's collection. CSD's goal is to ensure that you have all the information you need to make an informed decision for your secondhand designer purchase. From dimensions and materials, to hardware and interior compartments, CSD strives to offer comprehensive product information, allowing you to visualize and assess the preloved bag before making your purchase.

2.5 Exceptional Customer Service
CSD prioritizes customer satisfaction and aims to provide an exceptional shopping experience. CSD's knowledgeable and friendly team is always ready to assist you with any inquiries, helping you find the perfect used designer bag that matches your style and preferences. We understand that purchasing a secondhand luxury item is a significant decision, and CSD is committed to guiding you through the process with personalized attention and care.


Shopping Options at Consigned Sealed Delivered

3.1 In-Store Experience
Visit CSD's physical stores in London to immerse yourself in the world of luxury fashion. CSD's welcoming and expert staff will assist you in exploring our collection, answering any questions, and providing personalized recommendations. CSD's in-store experience allows you to see and feel the bags firsthand, ensuring a delightful and memorable shopping experience. Consigned Sealed Delivered has three London stores: CSD Marylebone Lane store, CSD Battersea Power Station store, and CSD Notting Hill Store.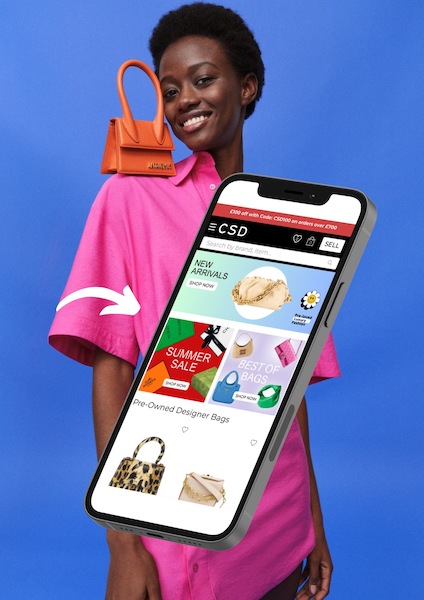 3.2 Online Shopping Convenience
If visiting one of CSD's physical stores is not feasible, our user-friendly website csd.shop offers a seamless online shopping experience. Browse CSD's extensive collection, filter by brand, style, price range, or condition, and explore detailed product descriptions and images. Our secure online platform ensures a safe and convenient shopping journey, with free worldwide shipping options available for your convenience.
When it comes to buying secondhand designer bags, Consigned Sealed Delivered stands out as your trusted source for authentic, high-quality, and competitively priced luxury pieces. CSD's commitment to customer satisfaction, unparalleled selection, and dedication to sustainability, we provide a online shopping experience that combines luxury, value, ethics, and transparency.
Embrace the world of preloved luxury fashion and discover the joy of owning a designer bag without breaking the bank or compromising on style or quality. Visit CSD's three stores in London or explore our online platform csd.shop today to find your perfect secondhand designer bag at Consigned Sealed Delivered. Shop with confidence, indulge in your fashion desires, and join us in promoting a more sustainable and conscious approach to luxury fashion.