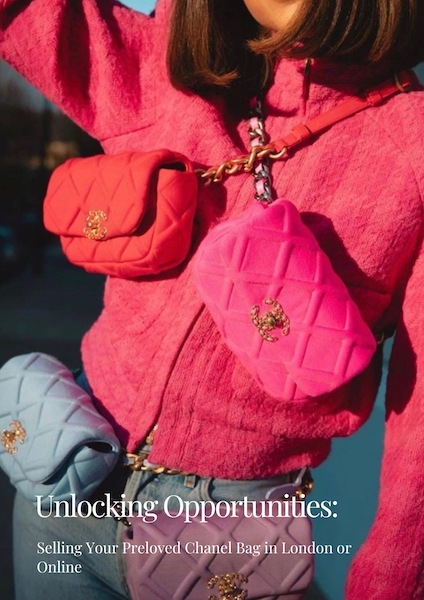 Unlocking Opportunities: Selling Your Preloved Chanel Bag in London or Online
Is your closet in dire need of a revamp? Are you ready to part ways with your cherished Chanel Red Quilted Flap Bag or your elegant Chanel Beige Caviar Tote? Perhaps you're eyeing the latest Gucci Marmont Shoulder Bag and considering trading in your vintage Chanel for a newer accessory. Whatever your reason, if you're searching for the ideal place to sell your secondhand Chanel bag, look no further than Consigned Sealed Delivered. Whether you're in London or anywhere across the globe, we provide a seamless selling experience both online and through our three London storefronts based in Battersea Power Station, Notting Hill, and on Marylebone Lane.

The Trusted Secondhand Chanel Reseller in London
When it comes to selling your beloved pre-owned Chanel bag, ensuring its quick sale requires selling with a partner that recognized that authenticity is the most important thing. Opting for a reputable luxury online consignment store that specializes in 100% genuine used Chanel bags significantly increases your probability of a successful sale. At Consigned Sealed Delivered, we are recognized as London's premier destination for authentic preloved Chanel reselling. Our collection features a wide selection of in demand used Chanel designs, including the iconic Chanel Classic Flap bag, the sophisticated Chanel 2.55 Reissue, and the timeless Chanel Boy bag. With a vast network of loyal clients in our three London stores and online through CSD.shop, we always have eager buyers waiting for your secondhand bag to grace our shelves.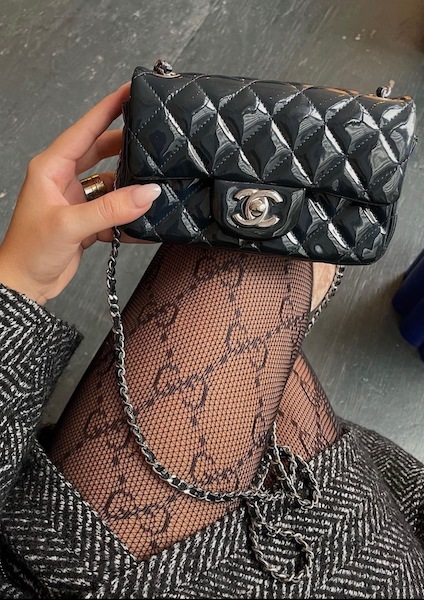 The Ultimate Online Platform for Preloved Luxury: Consigned Sealed Delivered | CSD.shop
If you're considering selling your secondhand Chanel bag, chances are you desire a swift and efficient sale. This is where Consigned Sealed Delivered excels. As one of the most reputable online resale platforms for preloved luxury items, we take pride in our remarkably fast sell-through speed. In fact, approximately 75% of our stock of secondhand Chanel bags sells within a month. Selling your Chanel bag through our online platform means you can unlock funds for your next coveted purchase without enduring lengthy waiting periods. CSD's Marylebone Lane store, Battersea Power Station Store, and Notting Hill store allow shoppers to view the secondhand Chanel bags in person as well, which is perfect for customers looks for the full vintage shopping experience.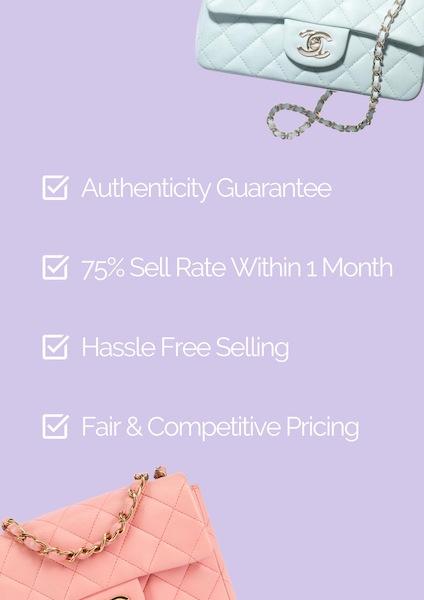 Unparalleled Expertise and Authenticity
At Consigned Sealed Delivered, we understand that selling your preloved Chanel bag is a significant decision. That's why we prioritize expertise and authenticity throughout the entire process. Our team of luxury fashion experts meticulously examines each preloved bag to ensure its authenticity and assess its condition. By choosing us as your trusted reseller, you can have complete peace of mind knowing that your used Chanel bag will be accurately represented and valued.
From the moment you entrust your pre-owned Chanel bag to us, our dedicated team takes care of every detail. We handle professional product photography, crafting compelling descriptions, and showcasing your bag's unique features. Our goal is to present your secondhand Chanel bag in the best possible light, captivating potential buyers and increasing its visibility in the market.

Unparalleled Reach and Clientele
As a renowned Chanel reseller, Consigned Sealed Delivered boasts an extensive network of international clients, including fashion enthusiasts, collectors, and individuals seeking luxury investment pieces. By selling your Chanel bag through our platform, you gain access to this discerning clientele actively searching for authentic preloved Chanel bags. With our established reputation and broad reach, your secondhand luxury bag will have a higher chance of finding its new owner quickly.
Moreover, our online platform CSD.shop transcends geographical limitations, allowing buyers from around the world to discover and purchase your preloved Chanel bag. This global reach opens up immense opportunities for you as a seller, ensuring maximum exposure for your cherished item.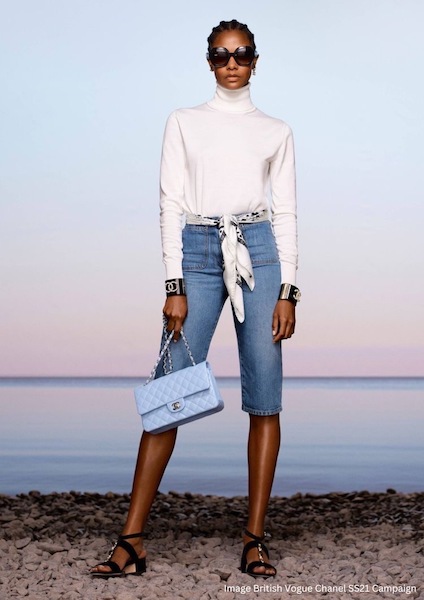 A Seamless Selling Experience
Selling your preloved Chanel bag should be a hassle-free experience, and at Consigned Sealed Delivered, we strive to make it just that. Our user-friendly online platform is designed to simplify the selling process and provide you with a seamless journey from start to finish.
To get started, simply submit the necessary details and photographs of your Chanel bag through our online submission form on CSD.shop. Our team will promptly review the information provided, and upon approval, your secondhand bag will be listed for sale. We handle all inquiries and negotiations on your behalf, allowing you to sit back and relax while we connect your used designer bag with potential buyers.
Once your secondhand Chanel bag is sold, we take care of the shipping process, ensuring that it reaches its new owner securely and on time. We understand the value of your investment and take every precaution to protect your bag during transit. The selling process on CSD.shop is fully integrated with CSD's three London retail locations: CSD Marylebone Lane Store, CSD Battersea Power Station Store, and CSD Notting Hill Store.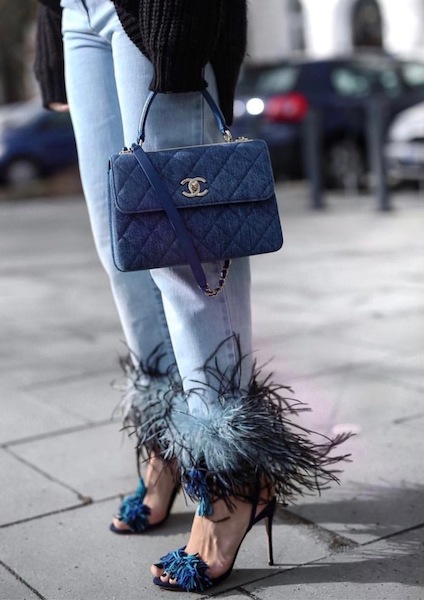 Fair and Competitive Pricing
Determining the right price for your preloved Chanel bag requires careful consideration and expertise. At Consigned Sealed Delivered, our experienced market experts assess various factors, including the used bag's condition, rarity, and current market demand, to determine a fair and competitive price on the online secondhand bag market. Our goal is to help you maximize the value of your preloved Chanel bag while ensuring that it remains attractive to potential buyers online on CSD.shop and in the three London stores.
Throughout the selling process, we maintain transparency and open communication, keeping you informed about pricing strategies and any offers received. We work closely with you to achieve a successful sale that meets your expectations and provides you with the desired financial return.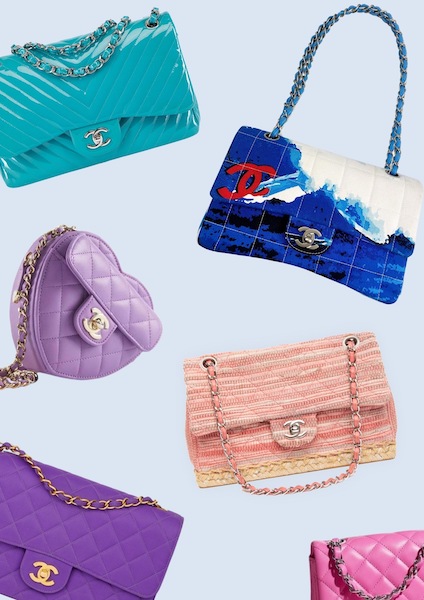 Supporting Sustainable Fashion
Beyond the financial benefits of selling your preloved Chanel bag, choosing Consigned Sealed Delivered aligns you with the principles of sustainable fashion. Circular fashion, which emphasizes extending the lifecycle of luxury items, is at the heart of our company's mission. By consigning your Chanel bag, you contribute to reducing fashion waste and minimizing the industry's environmental impact. You give your beloved bag a second life, allowing someone else to experience its timeless elegance and craftsmanship.
Join our community of fashion-conscious individuals who are committed to making a positive impact on the industry. By selling your Chanel bag through Consigned Sealed Delivered, you become an active participant in the movement toward a more sustainable and conscious approach to fashion.


Unwavering Commitment to Customer Satisfaction
At Consigned Sealed Delivered, customer satisfaction is our top priority. We are dedicated to providing you with a seamless and rewarding selling experience from start to finish. CSD's team of experts is always available to address any questions or concerns you may have throughout the process. We believe in building long-term relationships with our clients based on trust, integrity, and mutual success.
When your used Chanel bag finds its new home through Consigned Sealed Delivered, you can rest assured that your transaction is secure and reliable. CSD's payment system ensures prompt and hassle-free payment once your bag has been sold. Whether you choose to reinvest in another high-end purchase or indulge in other luxuries, you can do so with confidence and peace of mind.


Experience the Ease of Selling Your Preloved Chanel Bag
Don't let your preloved Chanel bag gather dust in your wardrobe any longer. Embrace the opportunities that await you by selling it through Consigned Sealed Delivered. Whether you visit our London stores or utilize our user-friendly online platform CSD.shop, we are here to guide you through a seamless selling journey. Join our community of discerning fashion lovers and embrace the benefits of selling your Chanel bag with confidence, convenience, and a commitment to sustainability. Contact us today or visit our website to begin your selling journey with Consigned Sealed Delivered | CSD.