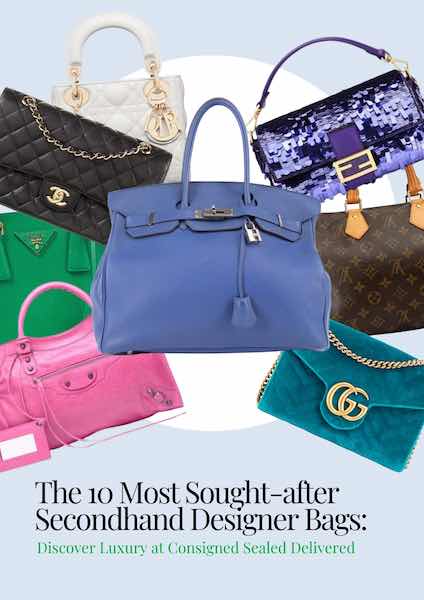 The 10 Most Sought-After Second-Hand Designer Bags: Discover Luxury at Consigned Sealed Delivered
In the world of fashion, owning a designer bag is a coveted symbol of style, sophistication, and luxury. However, acquiring a brand-new designer bag often comes with a hefty price tag, with prices for super brands like Chanel increasing even multiple times per year. Fortunately, there is a thriving market for secondhand designer bags that allows fashion enthusiasts to indulge in their passion without stretching their wallets. At Consigned Sealed Delivered, we specialize in offering an extensive selection of authentic, preloved designer bags that are highly sought after by fashionistas worldwide. In this article, we will explore the top 10 used designer bags that everyone is buying secondhand, providing you with insight into the must-have styles and brands that can elevate your fashion game.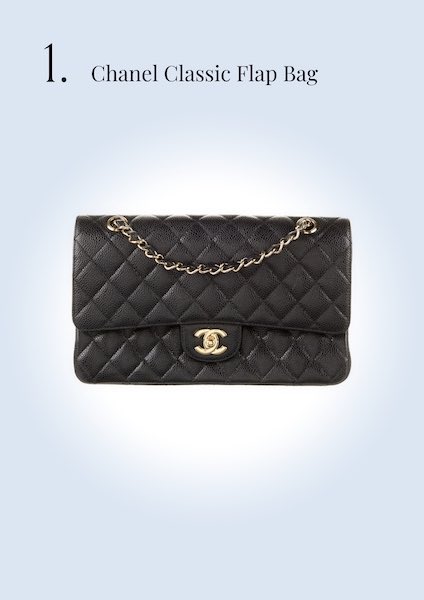 1. Chanel Classic Flap Bag
The Chanel Classic Flap Bag is an iconic piece that has stood the test of time. Known for its elegant quilted design, interlocking CC logo, and timeless appeal, this bag is a staple in the wardrobes of fashion connoisseurs. Whether in the classic black or a stunning color variation, the Chanel Classic Flap Bag exudes sophistication and versatility, making it a top choice for secondhand purchases. CSD offers a selection of secondhand Chanel Classic Flap bags in an assortment of colors. In 2008, Chanel stopped producing this model using 24-karat gold and shifted to using gold-toned hardware. Buying a secondhand Chanel bag is the only option for those looking to differentiate themselves by purchasing a preloved bag like the vintage Chanel 2004/2005 Rose Sakura Pink Caviar Mini Flap Bag linked below. Shop CSD's collection of secondhand Chanel Flap Bags: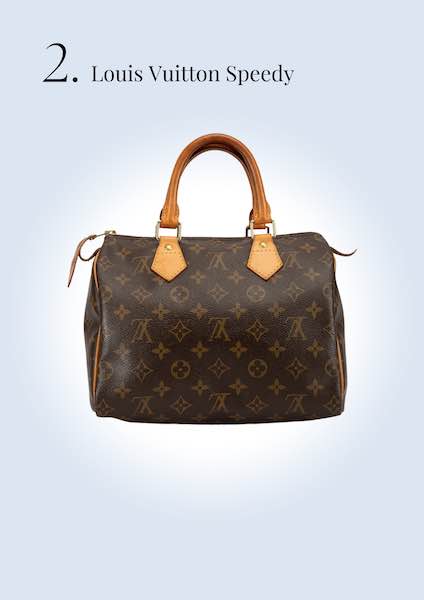 2. Louis Vuitton Speedy
The Louis Vuitton Speedy is a beloved classic that has remained popular for decades. With its signature monogram canvas, structured silhouette, and iconic LV logo, the Speedy represents timeless elegance and a touch of luxury. Available in various sizes, the Speedy is perfect for everyday use or as a chic travel companion, making it a highly sought-after second-hand designer bag. Shop CSD's collection of secondhand Louis Vuitton Speedys: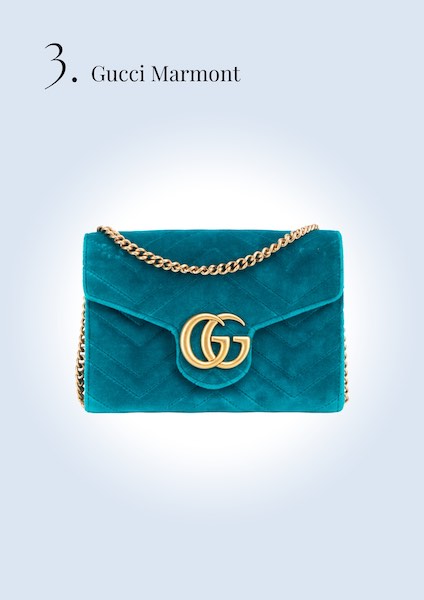 3. Gucci Marmont
The Gucci Marmont bag has taken the fashion world by storm with its distinctive double G logo and luxurious matelassé leather. Combining vintage-inspired aesthetics with contemporary appeal, the Marmont bag effortlessly blends style and functionality. Whether as a crossbody, shoulder bag, or clutch, the Gucci Marmont is a versatile accessory that adds a touch of glamour to any outfit. Shop CSD's collection of secondhand Gucci Marmont bags: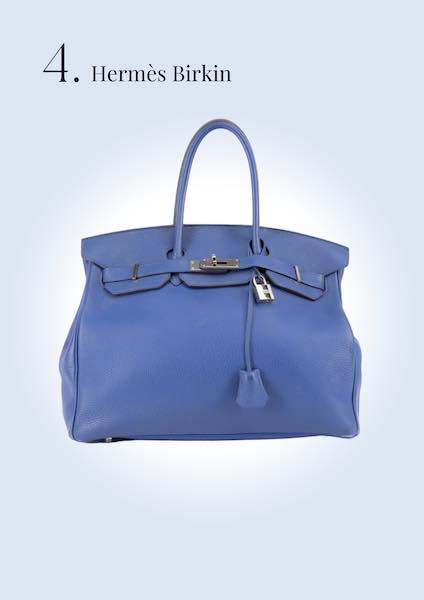 4. Hermès Birkin
The Hermès Birkin is the epitome of luxury and exclusivity. Crafted with impeccable craftsmanship and made from the finest materials, the Birkin bag is a status symbol coveted by fashion enthusiasts worldwide. Its iconic silhouette, elegant hardware, and limited availability contribute to its allure, making it a highly sought-after secondhand designer bag for those looking to make a statement. Its common knowledge that Hermès only sells a brand new Birkin in store to their most loyal customers, most likely after spending tens of thousands on other products first, a process fashionistas call playing the Hermes game by buying "Birkin bait". The exclusivity associated with who Hermes chooses to sell Birkins to has led to a huge difference between the price of a Birkin purchased from an Hermes boutique and those on the resale market. Shop CSD's collection of secondhand Hermes bags.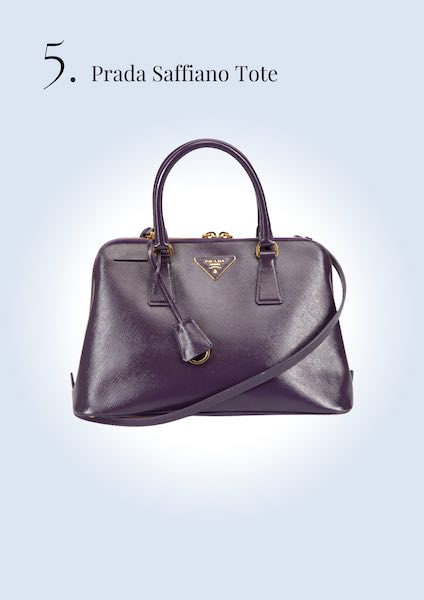 5. Prada Saffiano Tote
The Prada Saffiano Tote is renowned for its sleek and structured design, making it a favorite among modern fashionistas. The Saffiano leather, with its distinctive crosshatch pattern, adds durability and a touch of sophistication. With ample interior space and organizational compartments, the Prada Saffiano Tote combines style and functionality, making it a go-to choice for those seeking a secondhand designer bag that can effortlessly transition from day to night.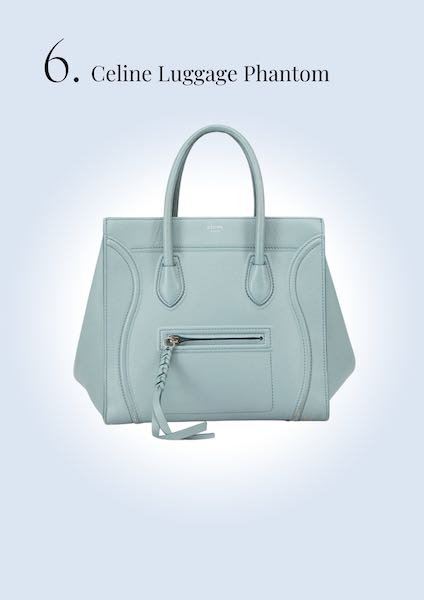 6. Celine Luggage Phantom
The Celine Luggage Phantom bag has gained a cult following for its unique and bold design. Featuring a distinctive front panel, expandable wings, and luxurious materials, the Luggage Phantom exudes contemporary elegance. This spacious bag offers practicality without compromising on style, making it a coveted used designer bag for fashion-forward individuals.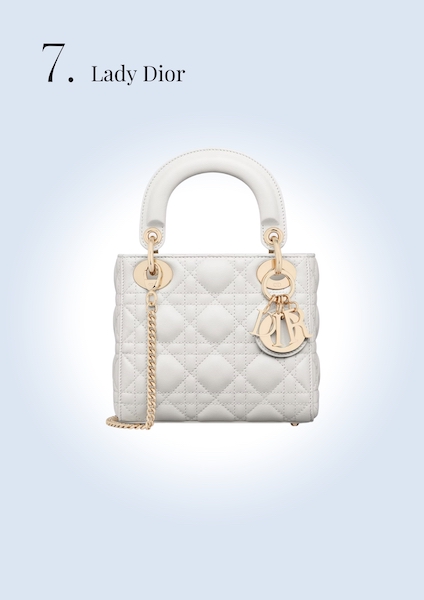 7. Dior Lady Dior
The Lady Dior bag, synonymous with timeless elegance and grace, is a true fashion icon. With its quilted cannage pattern, top-handle silhouette, and iconic Dior charms, this bag exudes sophistication and refinement. Originally created for Princess Diana, the Lady Dior bag has become a symbol of luxury and style, making it a highly desirable secondhand designer bag.
8. Givenchy Antigona
The Givenchy Antigona bag is known for its structured silhouette, clean lines, and minimalist aesthetic. Crafted from high-quality leather, this versatile bag effortlessly combines elegance with a contemporary edge. The Antigona's spacious interior and timeless design have made it a popular choice among fashion enthusiasts seeking a secondhand designer bag that can easily elevate any outfit.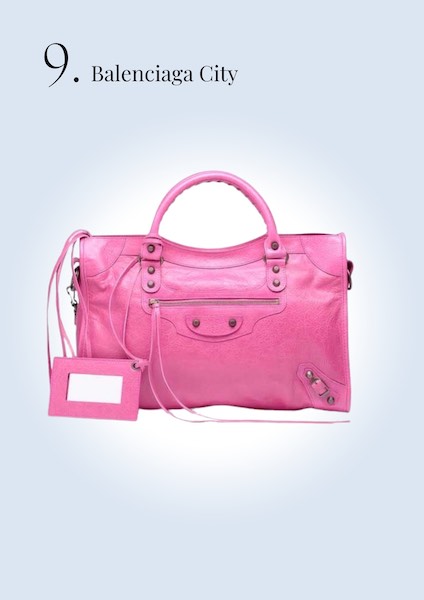 9. Balenciaga City
The Balenciaga City bag revolutionized the world of handbags with its edgy and urban appeal. Featuring distressed leather, iconic stud detailing, and a slouchy silhouette, the City bag embodies a modern and nonchalant attitude. Its spacious interior and recognizable design have made it a must-have second-hand designer bag for those who appreciate a fusion of style and functionality.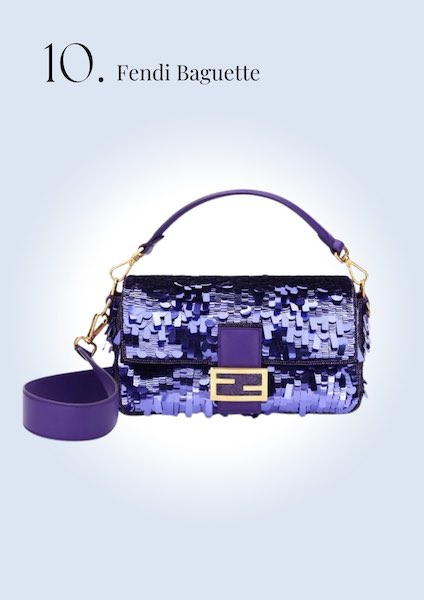 10. Fendi Baguette
The Fendi Baguette bag is a true fashion statement with its compact shape, bold colors, and intricate embellishments. Designed to be carried under the arm like a baguette loaf, this iconic accessory is a testament to Fendi's creativity and innovation. The Baguette bag has achieved cult status and is highly sought after in the second-hand market for its ability to add a touch of whimsy and personality to any outfit.

In the world of secondhand designer bags, these 10 styles stand out as the most sought-after and coveted choices. At Consigned Sealed Delivered, we take pride in offering a wide selection of authentic, preloved designer bags, including these highly coveted styles. By opting for a secondhand designer bag, you not only gain access to luxury at a more affordable price point but also contribute to sustainable fashion practices by extending the lifecycle of these timeless accessories. Visit CSD three store in London or explore our online platform csd.shop to discover the perfect secondhand designer bag that reflects your style and elevates your fashion game. Shop with confidence, knowing that each used bag is carefully authenticated and sourced to ensure the highest quality. Embrace the world of preloved luxury fashion and indulge in the allure of these iconic designer bags with Consigned Sealed Delivered. CSD's London retail stores can be found in Battersea Power Station, Notting Hill, and on Marylebone Lane.