Although temperatures may be taking their sweet time to creep above freezing, to say we're looking forward to warmer climes is a major understatement. It's never too soon to start bringing your style into spring and lightening up (metaphorically, of course!).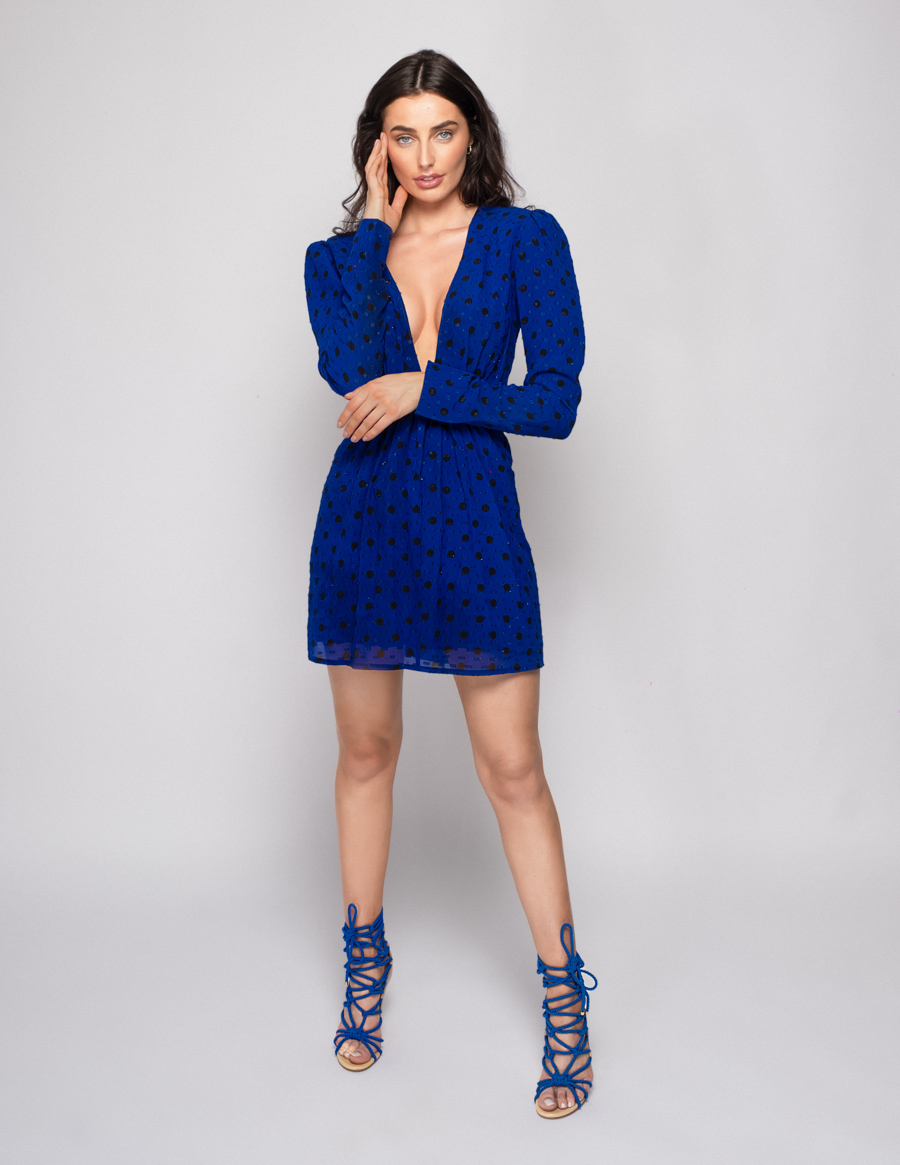 We know, those joggers and puffer coats have served us well in what has felt like the longest winter in history, but there's only so many elasticated waists one can stomach and as the world turns a corner post-pandemic, it's time to dust off our 'normal' clothes. While seasonal trends inevitably come and go, we've picked three style staples that remain every year and unwittingly mark the prelude to summer which, let's face it, we all need right now.
The Blazer
There's something monumental about the day we swap our winter duvet coats for a lightweight spring jacket and no style says 'new season' quite like a blazer. Oversized, cropped or fitted, the blazer can hide a multitude of sins and instantly smarten up any outfit – even joggers if you can't quite bear to let them go quite yet. Seen on the catwalks of Off-White, Max Mara and Chanel for spring 2021 in leather, linen or tweed (for those quintessential farmers among us), a well-fitted blazer slung over a white tee and chunky gold necklace or paired with a slip dress and mules will see you through the season no questions asked.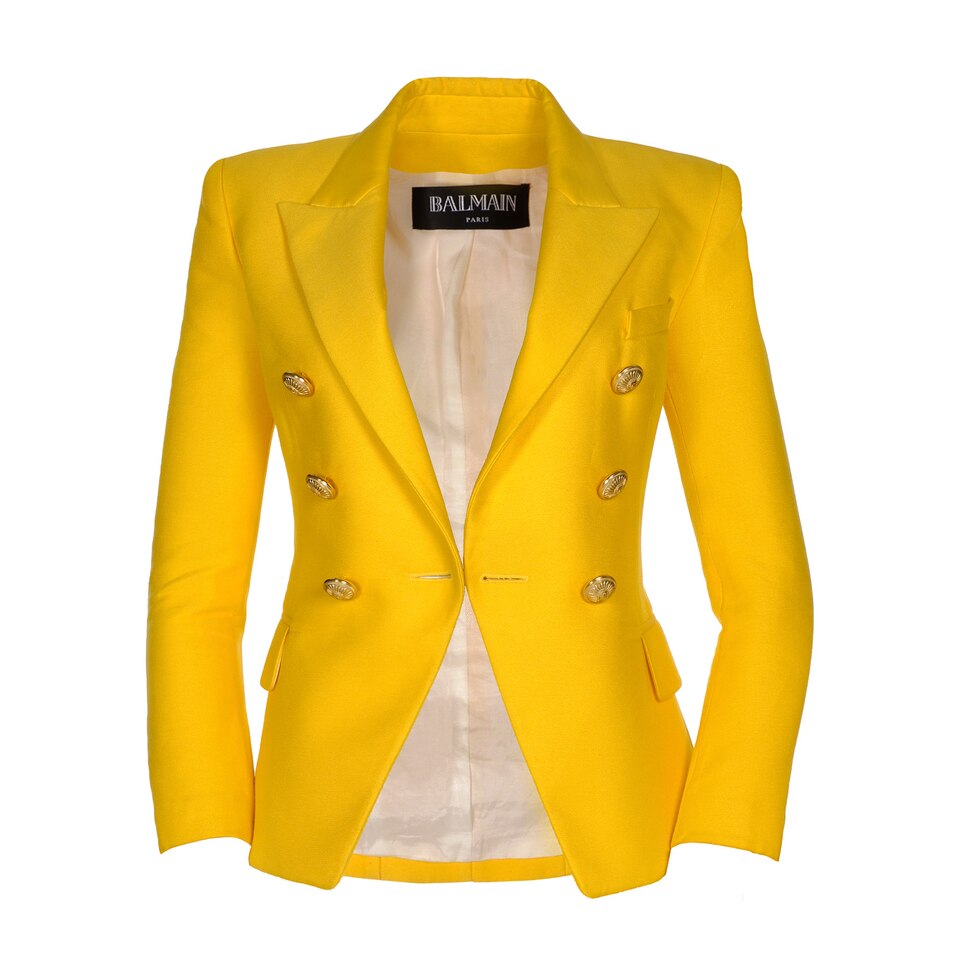 BALMAIN
Double-Breasted Blazer
£750.00
The Wide Leg Trouser
You know that spring has sprung when it's dry enough to wear trousers without the risky of a soggy bottom (hem, obviously). In between April showers and on those dry days, wide leg trousers are the ultimate seasonal must-have. While straight leg trousers and skinny jeans have reigned supreme in previous years, wide leg trousers are back in a big way this season thanks to Chloé, Fendi and Hermes who sent their models sashaying down the runway with billowing material around their stems. Paired with leather slides, wedge espadrilles or heeled mules, they instantly give you gazelle gams and your outfit a hint of androgynous tailoring.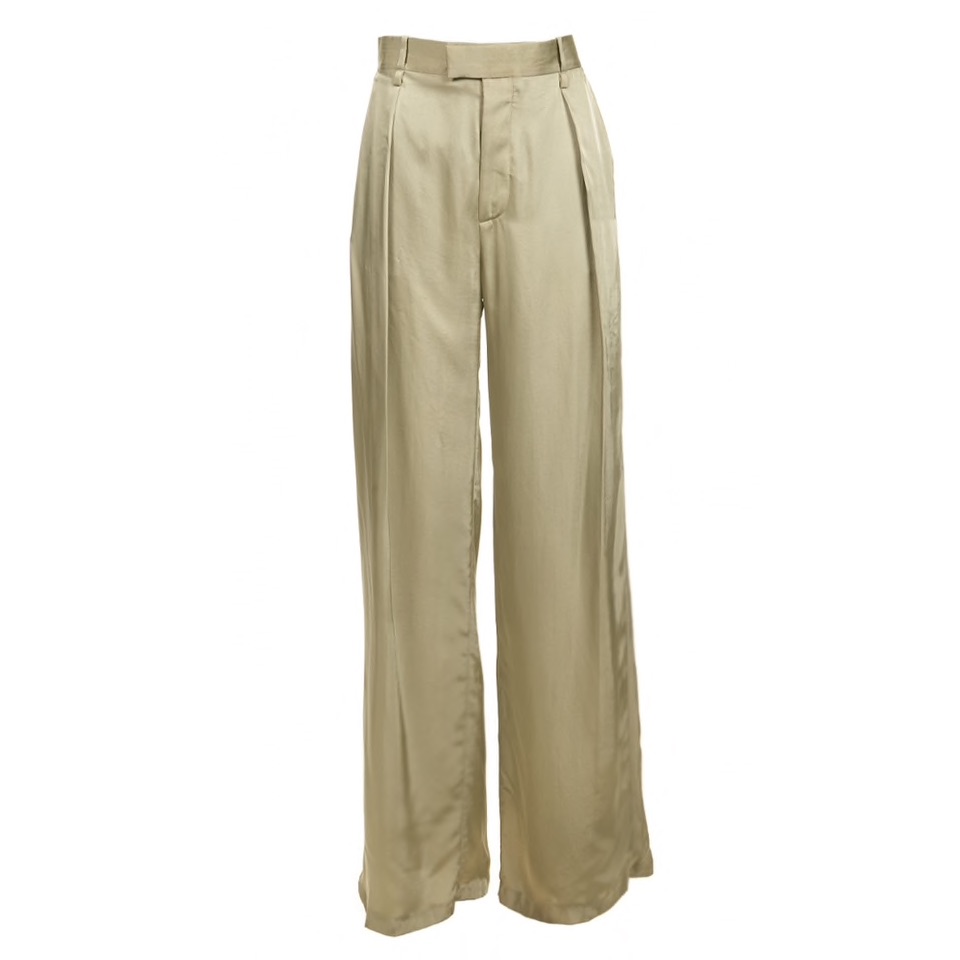 BOTTEGA VENETA
Pleated Satin-Twill Wide-Leg Pant
£590.00
The Raffia Bag
Big enough to fit all of our snacks and a flip flop or two, the Raffia bag is no longer restricted to the beach. With travel front and centre in our minds for the last 372 days, 14 hours and 6 minutes (but who's counting?), our summer totes aren't waiting any longer to be debuted to the world so we're breaking them out early and embracing all of the straw, rattan and wicker accessories our wardrobes can take. Although the Loewe Basket Bag may be the 'it' bag of the season, we're relying on this Prada Raffia Bag for all our statement needs.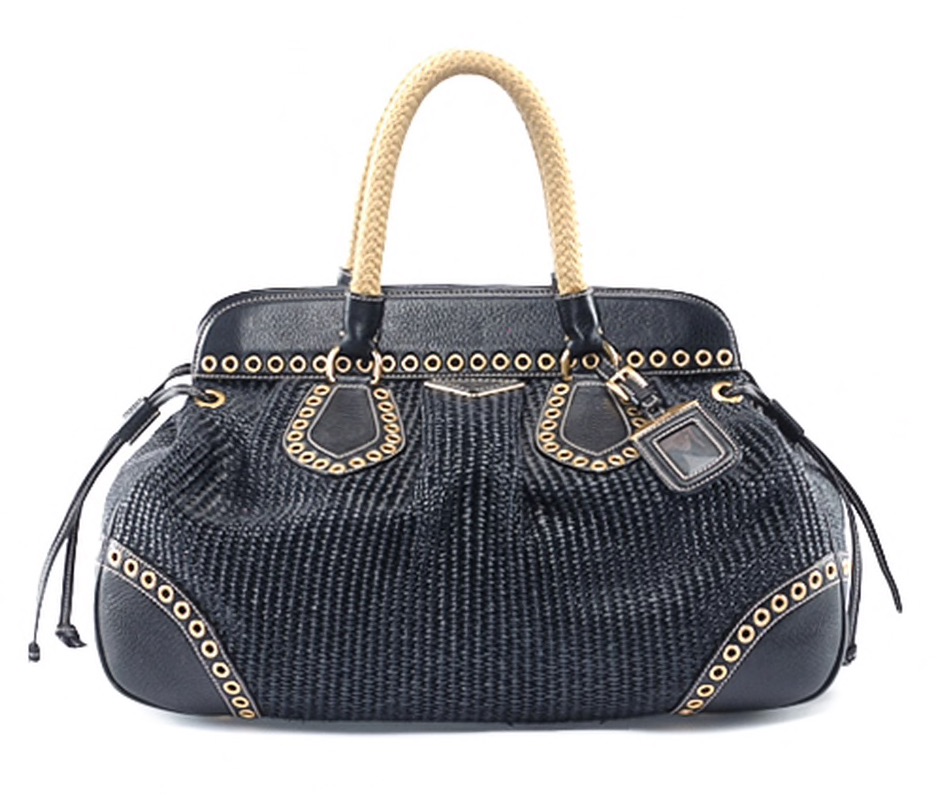 PRADA
Raffia Bag
£285