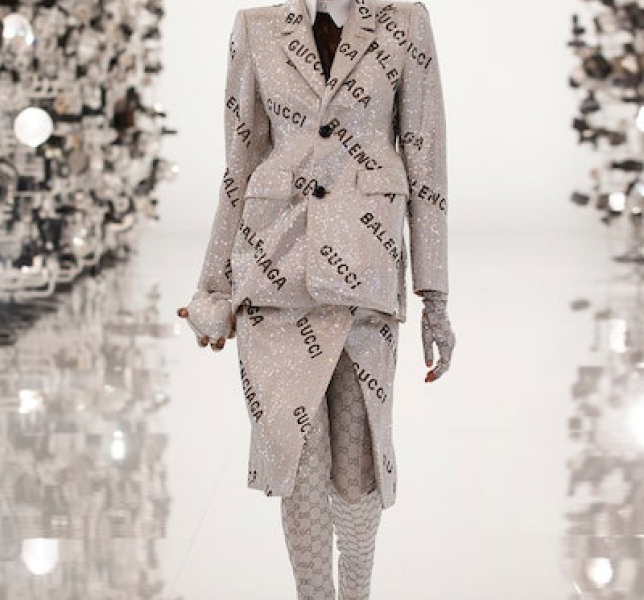 The Best Fashion Collaborations of All Time
The world has been witness to some pretty extraordinary collaborations. From Ben and Jerry teaming up to make ice cream, to Beyonce and Lady Gaga banding together to release the mega hit Telephone. But some of the most famous and lust worthy collaborations ever are courtesy of the fashion industry. In 2021, many of the most shocking, barrier-breaking and popular fashion collaborations of all time have hit stores, the runway and scored a spot in the wardrobes of fashion fanatics everywhere. The hottest fashion collaborations regularly sell out in minutes so it's worth finding out what all the hype is about. Instantly garnering intrigue and infatuation, collaborations are fashion's new must-have trend. From the recent Fendi and Versace crossover, to iconic, now retro, pairings like the renowned Louis Vuitton and Takashi Murakami partnership, CSD has rounded up the best fashion collaborations of all time.
Gucci x Balenciaga
Earlier this year, the fashion world was set aghast when Gucci and Balenciaga partnered up to release a collection which fused together the aesthetics of both brands. Sexy Gucci suits appeared with Balenciaga style sharp shoulders and classic bags from each house featured iconic prints from the fellow designer. The collaboration was truly trailblazing, leaving many convinced it was fake news. Love it or hate it, the partnership certainly made fashion headlines and won't be easily forgotten.
The two fashion brands are evidently more friends than foes since they recently collaborated again with the new Balenciaga Hacker Project. This pairing clearly aims to make a statement and that's exactly what's been done. The word Gucci was graffitied onto the window of the Madison Avenue Balenciaga store. The Hacker Project sees Balenciaga style Bs replace the Gs in Gucci's famous monogram pattern and this new print features on bags and accessories.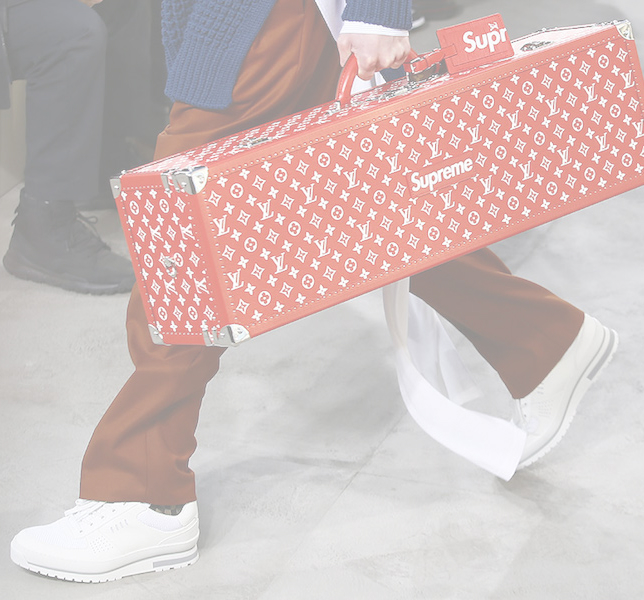 Louis Vuitton x Supreme
For Autumn/Winter 2017, Louis Vuitton menswear teamed up with clothing and skateboarding brand Supreme to release what would soon be established as the most iconic streetwear and high fashion crossover ever. The collection quickly garnered a cult-like following, with fans of both brands practically selling their souls to buy a piece of this fashion history. The collection featured Vuitton's classic accessories in Supreme's signature red and white colourway and LV monogram was embossed on clothing alongside the Supreme logo. Pieces from this collaboration now resell for thousands of pounds, making them some of the most expensive and lusted after pre-owned designer shoes, bags and accessories in the world. What's the most famous piece from the LV x Supreme offering? A red and white Louis Vuitton monogram trunk sporting the Supreme logo.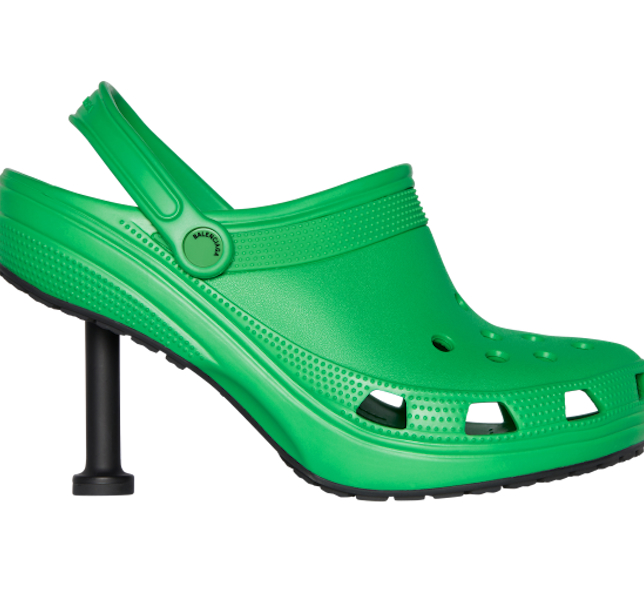 Balenciaga x Crocs
For Spring/Summer 2022, Balenciaga collaborated with Crocs to release a high heeled designer foam clog (yes you read that right). Always keen on making a statement, Balenciaga put its logo on this unorthodox shoe design in the name of eccentric creativity. The Balenciaga Crocs were made available in a series of classic sleek Balenciaga hues, featuring a thin heel. What's even more peculiar about this pairing is that it's not the first time the two brands have collaborated! Back in 2017, Balenciaga and Crocs launched a platform Croc design complete with attachable Balenciaga charms. Whilst this collaboration may not have produced the prettiest or most comfortable shoes, it certainly made the fashion world take notice and acts as a reminder that, first and foremost, fashion is about fun and ingenuity.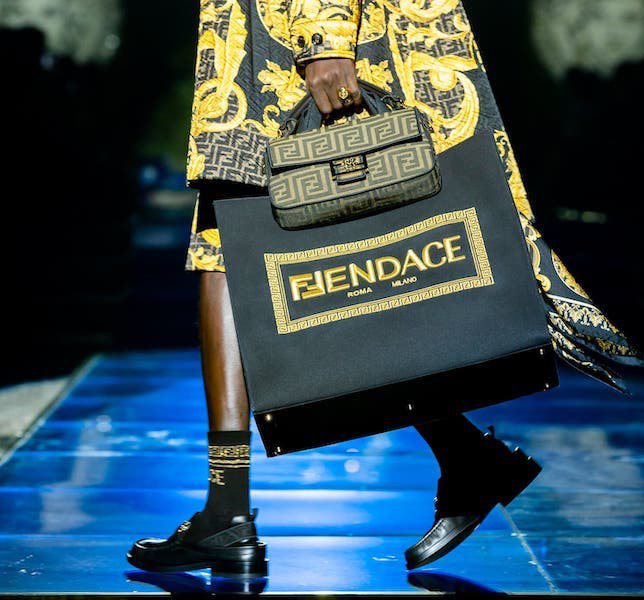 Fendace
This collaboration during a recent Milan Fashion Week broke the internet. In what's been dubbed the wife swap of the fashion world, two seemingly rival Italian fashion houses, Fendi and Versace, swapped creative directors for one night only. Fendi's Kim Jones temporarily took the helm at Versace and designed a limited edition collection for his adversary. While Donatella Versace briefly sat down in the designer's chair at Fendi to create a selection of looks. The event was truly momentous for the fashion industry. The limited collection produced some fascinating takes on signature staples from each house, like Versace's take on the iconic Fendi Baguette and the merging of the two brands' logos. Excited showgoers watched as a stylish cohort of supermodels walked the Fendace runway in clothes displaying each house's classic vibrant patterns.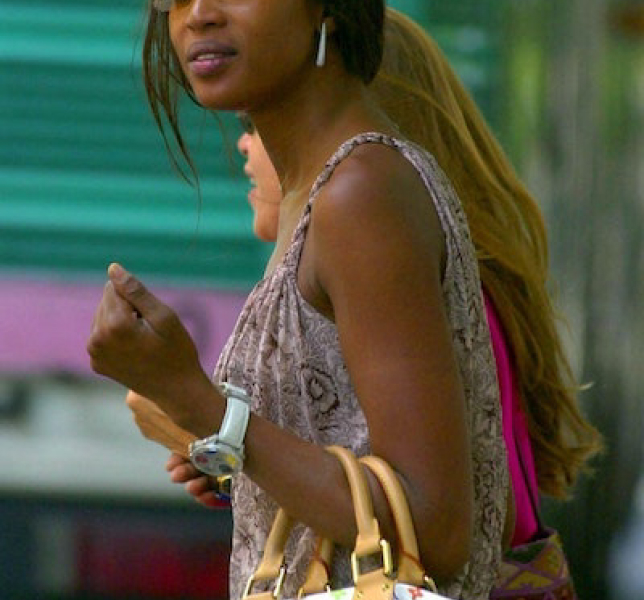 Louis Vuitton x Takashi Murakami
Acclaimed Japanese artist Takashi Murakami partnered with Louis Vuitton several times throughout the early 2000s, creating some of the era's most iconic and recognisable designs. The vivid colour palette and cartoon like aesthetic of these collaborations largely influenced the brightly hued and whimsical fashions of the decade. In the last couple of years, CSD has seen a huge revival in Y2K fashion and much of this is centred around styles like Murakami's Monogram Multicolor for Louis Vuitton which debuted for Spring/Summer 2003. Murakami's rainbow version of the house's age-old monogram pattern gave the print a new lease of life at the turn of the millennium and remains one of fashion's most distinguished designs to this day. Another one of Murakami's interesting takes on Louis Vuitton's iconic monogram design is his Monogramouflage collection which saw camouflage print incorporated into the brand's classic pattern and proved a favourite of celebrities.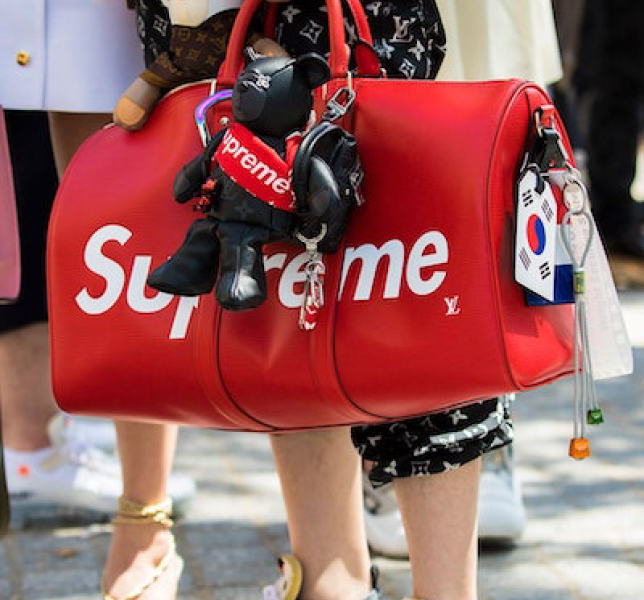 Designs from these famous collaborations are set to become collectable high end vintage pieces one day so it's wise to learn as much as you can about them now. These items are truly special so if you're lucky enough to get your hands on them, pair them with the most luxurious pre-owned designer clothes, vintage designer heels and pre-owned designer evening gowns you can think of! The key to an iconic fashion collaboration is often the element of surprise. While it can be hard to shock the fashion world, all of these collaborations did just that! They re-wrote the fashion rulebook, fusing the design aesthetics of multiple brands and merging high fashion with everything from streetwear and art to Crocs! These collaborations show us that in fashion, always expect the unexpected!